#IrishAdvantage - new digital export promotion launched at International Markets Week
Innovative, flexible and trusted - Irish companies are delivering competitive advantage in all sectors, worldwide. Ireland's uniquely open, fast-moving and collaborative economy has developed business people and companies with an unequalled track record of meeting the needs of global market leaders.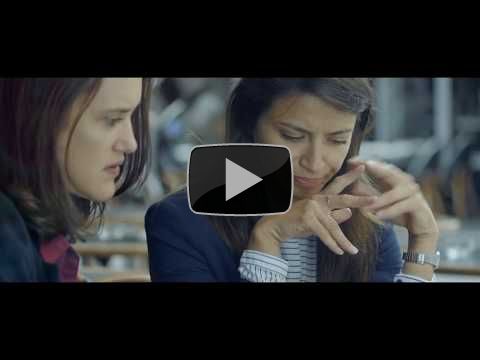 Asian bank's summit will flag tendering opportunities
Sunday Independent: On September 21, procurement specialists from the Asian Development Bank (ADB) will travel from its headquarters in the Philippines to Dublin for an Enterprise Ireland seminar to highlight tendering opportunities for Irish companies.



Two thirds of Irish exporters 'unprepared' for Brexit
Irish Times
Almost two-thirds of Irish export companies have said they are unprepared for Brexit, and have not put any counter measures in place over the last six months.
SBIR Bridge Strike challenge
RTÉ Radio 1 Drivetime
Enterprise Ireland's Kevin Sherry spoke to Drivetime about the new SBIR Irish Rail initiative to find innovative solutions to prevent vehicles colliding with railway bridges.
Parkpnp to raise €3m to help fund its European expansion drive
Irish Independent
Dublin-based digital start-up Parkpnp has launched a €3m fundraising round to pay for its planned expansion into Europe.
Irish 'Airbnb for dogs' kickstarts crowdsourcing campaign
Irish Times
Housemydog, an Irish start-up that provides an online service to connect pet owners with trusted dog lovers, has kicked off a crowdfunding campaign to raise almost €200k to help it develop a mobile app and expand in Europe.
An Taoiseach Launches SFA National Small Business Awards 2018
Celebrating the achievements of small businesses in Ireland, applications for the SFA National Small Business Awards 2018 are open until 20 October 2017.
The SFA National Small Business Awards 2018 have been officially launched by Awards Patron, An Taoiseach, Leo Varadkar TD. The aim of the awards is to celebrate the achievements of small business in Ireland and to recognise the vital contribution of the small business community to the Irish economy.

Small firms (employing less than 50 people) have from 4 September until 20 October to enter free of charge on www.sfa.ie/awards.

Speaking at the launch, An Taoiseach said, ""Every day 700,000 people across Ireland go to work in small firms and make an important contribution to their local communities and our economy. The SFA Awards are a great way to showcase the many successes of Irish small businesses, which help support the livelihood of families in every county nationwide. The Government is committed to supporting small firms as a vital part of our local and national economy and we will continue to build a business friendly environment in which they can thrive."

The Awards are free to enter and the prize package for ALL finalists is valued at €50,000. It includesa strategic management masterclass weekend, participation in a Business Connect event, as well as broad-ranging national and local media coverage. Finalists also receive five complementary tickets to the gala prize giving ceremony which will take place in the RDS in February 2018 when the category winners and overall winner will be announced. The category winners will be presented with a trophy and free membership of the Small Firms Association. The overall winner will also receive a bursary of €5,000 to present to a charity of their choice (funded by the 2013 Overall Winner, Megazyme International Ireland) and a responsible business practices check-up and action plan from Business in the Community Ireland.

SFA Director, Sven Spollen-Behrenscommented, "The SFA has a vision of Ireland as the most vibrant small business community in the world – supporting entrepreneurship, valuing small business and rewarding risk takers. The SFA National Small Business Awards are a celebration of the achievements of the 245,000 small firms in Ireland, who collectively employ 700,000 people, half the private sector workforce. The awards aim to promote excellence, achievement and innovation amongst small businesses in all sectors and parts of the country."

"It is vital to celebrate the major contribution that small firms have made to growth, job creation and regional economic recovery in recent years. At a time of great uncertainty for many businesses, we call on the Government to support small firms to put their best foot forward, both domestically and internationally," concluded Spollen-Behrens.


Strong jobs growth reported at Geoscience Ireland member companies
Sunday Independent
Companies forming part of Geoscience Ireland created 226 net new jobs in the first six months of 2017. The group comprises 33 companies working across areas including water, minerals and infrastructure development.
Profiting from a new vision with Omni
Irish Times
Innovation awards finalist Ash Technologies has developed an advanced digital microscope that delivers increased speed, accuracy and automation of inspection systems.
Lakeland Dairies opens €40m expansion of milk powder operations
Irish Independent
Lakeland Dairies has opened its €40m expansion of milk powder operations at its Bailieboro site in Cavan - the Bailieboro facility is among the most advanced milk powder plants in the world and one of the largest plants in Europe.
ACT's latest venture fund could invest in up to 30 Irish scale-ups
Silicon Republic
As many as 30 high-potential and expansion-stage start-ups in the ICT sector could receive support from the new ACT V fund, which has just received additional backing from the European Investment Fund (EIF).
Cork-based MicroSynbiotix secures €1m to tackle fish stock infections
Irish Times
MicroSynbiotiX, a Cork-based biotech start-up that is developing oral vaccines to help combat infections in fish stocks, has secured €1 million in seed funding.
New Innovator: FarmEye
Irish Times
FarmEye was one of 10 companies to pitch at Enterprise Ireland's Big Ideas 2017 promoting its highly visual, map-based soil management system that can be accessed via a laptop, desktop, or smartphone app.
These Irish sisters are on a roll with statement style for wheelchairs
Silicon Republic
Celebrating the recent award of Enterprise Ireland's Competitive Start Fund, Izzy Wheels brings a spark of style to wheelchair users' lives with the help of some world-class designers.
Tips from Nasal Medical on the Competitive Start Fund (CSF) application
With Enterprise Ireland's new €750k CSF opening for applications on September 13th, here's some advice from Martin O'Connell, CEO, Nasal Medical on making your application.


Some of the views expressed in this publication are those of our contributors and do not
necessarily represent the views of Enterprise Ireland.