Enterprise Ireland offers backing for graduate-led start-ups
Irish Times
Enterprise Ireland is to provide funding for early-stage start-ups established by graduates working across a number of technology subsectors. Applications for funding open on Tuesday, April 10th, and close two weeks later.
€300m Brexit loan scheme launched for Irish businesses
RTE
The Government has launched a €300m loan scheme for Irish companies to offset the potential impacts of Brexit.
Paving the way to Success
Silicon Valley Global
Máire Walsh from Enterprise Ireland's Silicon Valley office discusses the role played by the agency in assisting Irish start-ups to succeed in the US and reveals the growing impact of Enterprise Ireland's Female Entrepreneurship unit.
Irish research projects vie for innovation awards
Irish Times
Knowledge Transfer Ireland has chosen 15 entries across six categories: collaborative research, consultancy, licence-to-market, spin-out company, knowledge transfer initiative, and knowledge transfer achiever.
HPSU Start Manager Sarita Johnston on Drivetime with Mary Wilson
RTE Radio 1
HPSU Start Manager Sarita Johnston joined Mary Wilson on Drivetime to discuss female entrepreneurship and the new Fuelling Ambition Roadshow.
Fuelling Ambition Roadshow - Dublin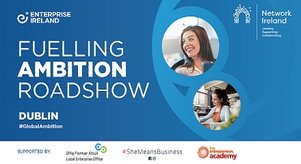 7 tech start-ups that are taking Ireland by storm
Irish Tech News
Seven of the most interesting and highly awarded start-ups finding success in Ireland.
Queue-skipping app Bamboo raises €500,000 in seed round
Silicon Republic
The Bamboo app that helps you beat the queue at lunchtime is plotting international expansion.
Cork firm makes mobile cool
Breaking News
Cork start-up Firemole is planning to go nationwide this year with an innovative safety gadget which helps prevent fires.
Dublin-based start-up aims to make cybersecurity affordable
Irish Times
Donal Kerr and Stefan Uygur recognised that the market was crying out for an easy solution and put their heads together to create ACSIA.
Meet the real Irish companies building the oasis of ready play one
Irish Tech News
With the recent release of Stephen Spielberg's "Ready Player One" the hype about Virtual Reality and Augmented Reality has reached fever pitch.
To IPO or ICO? That is the question
Silicon Republic
With ICOs trending and tech IPOs back in vogue, which route should tech firms and investors really consider?
Aerogen celebrates 20 years trading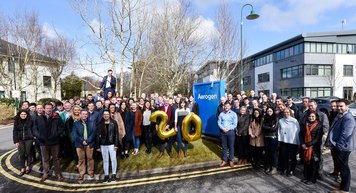 What lies ahead for the Irish software sector?
Silicon Republic
What's the outlook for the Irish software sector like? A new report from Enterprise Ireland illuminates the issue.
Cork City Council is offering €70,000 for a solution to stop graffiti
Together with the Cork Smart Gateway initiative, the council has launched the Small Business Research and Innovation Challenge with Enterprise Ireland to find a way to reduce the time and cost associated with removing graffiti.
Routes to Growth Asia Pacific Conference - Dublin
CarShareIT drives new solution for rural transport
Pat Breen, TD announced details of CarShareIT, which is being 50% funded by Small Business Innovation Research (SBIR) Ireland through Enterprise Ireland, during a launch event in Kilrush.


6 Apr 2018: Leadership Masterclass: Charisma Matters, Dublin
9 Apr 2018: Fuelling Ambition Roadshow, Dublin
11 Apr 2018: Brexit Advisory Clinic, Cork
11 Apr 2018: Fuelling Ambition, Cork
16 Apr 2018: Scenario Planning for Brexit, Dublin
17 Apr 2018: Business Planning Workshop, Dublin
17 Apr 2018: CSF Application Support Day, Dublin
17 Apr 2018: CSF Application Support Day, Cork
18 Apr 2018: Business Planning Workshop, Portlaoise
25 Apr 2018: Routes to Growth Asia Pacific Conference, Dublin
31 May 2018: Futurescope 2018, Dublin
28 & 29 Jun 2018: National Life Sciences and Engineering Expo, Mullingar
Some of the views expressed in this publication are those of our contributors and do not
necessarily represent the views of Enterprise Ireland.