Irish firms taking a punt by not preparing for hard Brexit are doing so at their peril
Irish Independent
Last week, an Enterprise Ireland survey found that 67pc of clients currently not exporting to the Eurozone intend doing so in the next 12 months. This was very encouraging for several reasons says the Irish Independent's Richard Curran.
Irish agri-tech companies showcase innovations
Business World
Minister Pat Breen T.D. led an Enterprise Ireland trade visit to the SPACE (Salon des Productions Animales – Carrefour Europeen) tradeshow, the largest animal production show in France.
The most exciting Irish business stars under 30
Irish Independent
Enterprise Ireland clients are included among the profiles of the country's most talented businesspeople, including their remarkable ideas and plans for the future.
Dublin virtual reality games developer WarDucks raises €1.3m
Irish Times
Dublin-based virtual reality games developer WarDucks has raised €1.3 million in seed funding from a round led by the Irish venture capital firm Suir Valley Ventures.
Push is on to engage online clients
Irish Examiner
Expansion in the US and the launch of a new module called Infinity Engine are just some of the immediate plans for analytics and engagement software company Xtremepush.
Clare's 10-year rural plan targets 4,000 extra jobs
Irish Examiner
Clare may get a version of the Uber Technologies shared car transportation used in over 600 cities, as part of the county's rural development strategy.
Ireland's Best Young Entrepreneurs Competition
With the deadline to enter Ireland's Best Young Entrepreneur (IBYE) competition fast approaching, here's all you need to know about this €2million investment fund competition.
Dún Laoghaire's Digital Marketing Institute gets €26m injection
Irish Times
The Digital Marketing Institute in Dún Laoghaire, Co Dublin, is to almost double its workforce after receiving a €26 million investment from Spectrum Equity.
Enterprise Ireland Technology Gateway Innovation in Construction
Focusing on the importance of innovation in this pre-Brexit era, 60 companies from across the construction sector attended the Enterprise Ireland Technology Gateways Innovation in Construction conference in Dublin last week.
Taking Care of Business
Bringing together up to 30 State bodies and agencies on November 8th, this free event in Dublin Castle is aimed at entrepreneurs, business owners and managers.
Business Opportunities Seminar with the Asian Development Bank
Join Enterprise Ireland and the Asian Development Bank (ADB) for a seminar on Business Opportunities to inform companies about partnership opportunities with the ADB.
Have you polished your wellies?
If you're heading to Screggan this week for the National Ploughing Championships, make sure the Innovation Arena is on your list - meet Ireland's top agri innovators leading the way in agriculture's future.
Top Tips on applying for Enterprise Ireland's Competitive Start Fund
Applying for Enterprise Ireland's €750k Competitive Start Fund? High Potential Start-Ups Divisonal Manager Joe Healy shares his top five tips. The fund is open for applications until 3pm on 27th September.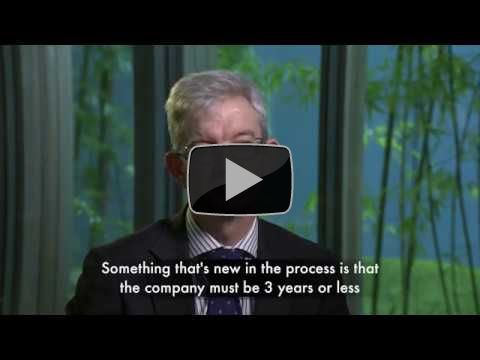 Some of the views expressed in this publication are those of our contributors and do not
necessarily represent the views of Enterprise Ireland.