Kastus launches superbug-killing products on trade visit to UAE
Irish Times
Irish start-up company Kastus Technologies has launched two new revolutionary superbug-killing products at the current four-day Arab Health trade event in Dubai.
UCC licenses innovative device that moves organs during surgery
Silicon Republic
Signifying their latest foray into medtech, UCC has licensed a surgical medical device called the SecuRetract to Skellig Surgical. The product is designed to manipulate organs that obscure and limit the ability to perform keyhole surgery.
Government eyes 10,000 new finance jobs
Irish Independent
Net employment is expected to rise by 10,000 in Ireland's international financial services sector by 2020, under a new strategy launched by the Government.

The planned increase equates to a near 30 percent rise in the current number of jobs in the sector in firms that are supported by Enterprise Ireland and the IDA.
Irish company in €5m deal to develop health app
Irish Independent
Dublin-based software company OpenApp has won a €5m contract with the EU. The investment will be used to develop a health app to speed up the medical diagnosis and treatment of rare diseases.
European Commission planning 'innovation' event for Dublin in June
Irish Examiner
The European Commission is planning a significant event in Ireland in June 2017 to prepare for digital innovation hubs in the agriculture sector.
'When people ask me what I think about Putin I don't answer'
Irish Times
Russian businesswoman Anastasia Volkova launched her app 'Surviving Russian' onto the Irish market in 2015, following her frustration with the quality of

Russian-language books available for beginners in Ireland.




UCD company OxyMem included in Global Cleantech 100 list
Irish Times
An Irish company designing ways to reduce costs for wastewater treatment has been named in the 2017 Global Cleantech 100 list for the second year running
Things heating up for Carlow firm CBL equipment
Irish Examiner
Trish Dromey
meets the entrepreneurs behind CBL Equipment. The company has just signed a significant distribution deal for its energy efficient chafing dish.
Fine art of business networking for start-ups
Irish Times
Orla Battersby, Manager of the High Potential Start-Up division at Enterprise Ireland, encourages both online and offline networking as she highlights the local community as a valuable resource for start-up businesses.
Voice-recognition start-up Soapbox Labs that helps child literacy raises €1.2m
Irish Independent
Soapbox Labs, set up by Dr. Patricia Scanlon, uses deep neural net speech recognition technology to analyse children's speech in noisy 'real world' environments.
New Innovators: Itchy Little Monkeys
Irish Times
When entrepreneur Nicola McDonnell started looking at what products were available to make life more comfortable for her daughter who has eczema, she quickly discovered there were very few. This led to the creation of the Shruggi, the first in a planned range of products from her new company,

Itchy Little Monkeys

.
Heart health from Celtic Nutrition
Biz Plus
Celtic Nutrition

, a Waterford-based company producing health supplements, has launched its first supplement onto Irish and global markets. 'Body Balance for a Healthy Heart' supplies the body with essential daily nutrients.
Tweet of the week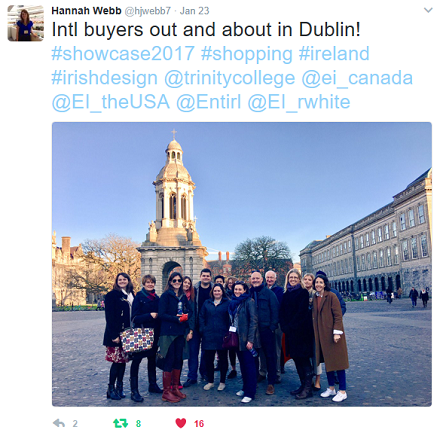 Competitive Start Fund gave TippyTalk credibility
Rob Laffan, founder of TippyTalk, says Enterprise Ireland's Competitive Start Fund gave the business credibility among potential investors - both nationally and internationally - and this helped towards securing investment www.enterprise-ireland.com/csf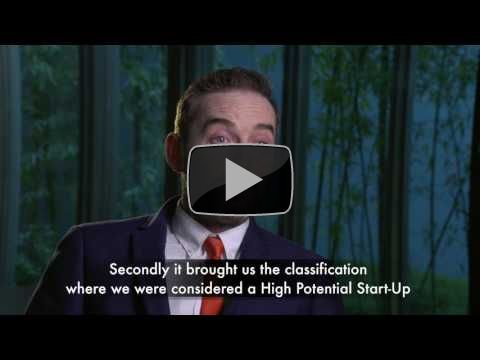 Some of the views expressed in this publication are those of our contributors and do not
necessarily represent the views of Enterprise Ireland.