Galway tech firm Joulica confirms plans to more than double its staff
Silicon Republic
Galway-based tech firm Joulica will bring its total headcount up to 70 to serve new product development opportunities in the US and Europe.
FinTech to create a wealth of jobs
Irish Examiner
There are now more than 200 foreign multinational firms with bases here while the country is also home to over 200 Irish owned international services firms.
The Irish fintech start-ups disrupting their industries
Irish Times
The two UCD-based start-ups, Travacoin and Initiative Ireland are simplifying airline compensation, and property investing.
Prepare for Brexit with Enterprise Ireland's Customs Insights online training
If you want to prepare your business for customs after Brexit, register here to access Enterprise Ireland's free Customs Insights course.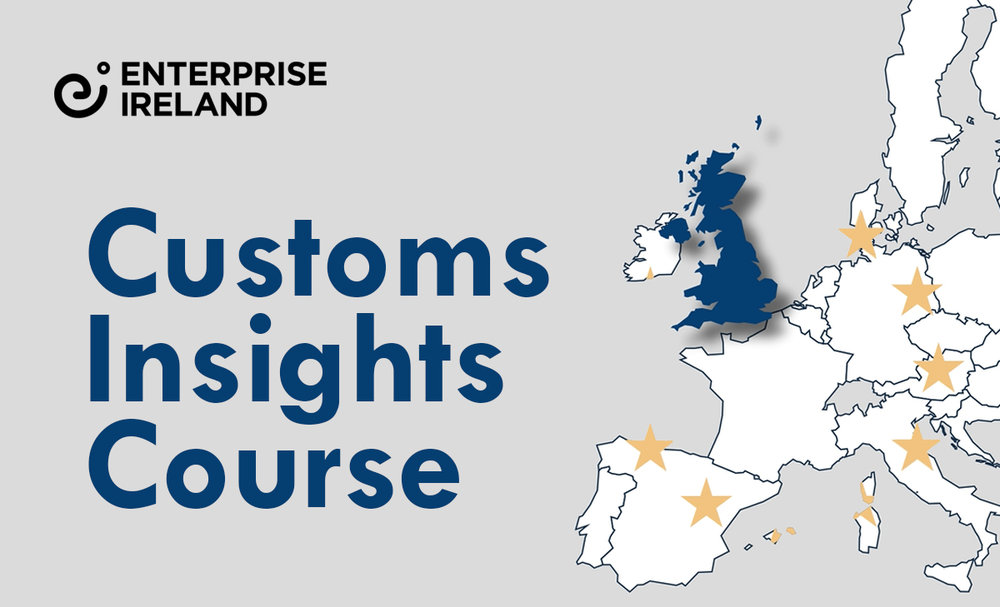 How will Brexit impact the Irish life sciences sector?
With its global and highly regulated nature and highly complex supply chains, the Irish life sciences sector will face considerable challenges as a result of Brexit, regardless of the eventual outcome of the process.
Enda McDonnell: Enterprise Ireland optimistic about continuing growth
Irish examiner
"Enterprise Ireland has a mandate to scale companies internationally, working with people with ideas," he said. "Firms need to be highly innovative." The financial sector has been identified as showing particular promise for growth — and within this category, two areas stand out, Reg Tech and payments technologies.
Irish companies create 100,000 jobs in US during 2018
Irish Examiner
Ireland is the ninth largest foreign direct investor into the US, according to acting US ambassador to Ireland, Reece Smyth.
Competitive Start Fund - Applications close at 3pm on 12th Feb
12 cool start-ups from Cork to watch
Silicon Republic
Cork is something of a tech boomtown today but it can also claim its fair share of the industry's digital heritage. Discover the 12 cool start-ups from Cork to watch in the year ahead.
Stuart Margetson: 'Lower legal bills are win-win for clients and law firms alike'
Irish Independent
By outsourcing to highly qualified teams and project managers, work is completed to the same high standard you expect from a top-tier law firm, but at a fraction of the cost.
Minister Humphreys congratulates latest New Frontiers Graduates
Last month, TU Dublin and IADT New Frontiers participants were invited to showcase their businesses in front of over 100 start-up stakeholders. The event, hosted by William Fry, was attended by Minister for Business, Enterprise & Innovation, Heather Humphreys TD.


Some of the views expressed in this publication are those of our contributors and do not
necessarily represent the views of Enterprise Ireland.