Trade mission to Poland and Czech Republic sees more than €7.5m in new deals signed
Silicon Republic
The mission included 28 Irish companies that participated in 80 one-to-one meetings with their Polish and Czech counterparts. The firms examined opportunities across engineering, electronics, software, travel IT and medical devices.
€750,000 Competitive Start Fund for Irish Fintech and Deep Tech Start-ups
Business World
Enterprise Ireland has launched a new €750,000 Competitive Start Fund for Fintech and Deep Tech start-up companies that have the capacity to succeed in global markets.
Irish blockchain start-up delivering international aid to refugee camps raises €1m
Irish Times
AID:Tech's platform enables entitlements like aid, welfare, remittances, donations and healthcare to be digitised and delivered through blockchain technology in a completely transparent manner.
Irish engineering firm wins €10m contract in Zambia
Irish Independent
Irish engineering consultancy firm Nicholas O'Dwyer has signed a €10m contract to carry out work on the $1.2bn Lusaka to Ndola road in Zambia.
Galway firm targeting irregular heartbeat patients tops EU funding list
Irish Times
Galway company AuriGen Medical has won European Union funding to develop a medical device to help patients manage an irregular heartbeat.
Applications for the new Competitive Start Fund for Fintech and Deep Tech open June 19th
Alan O'Neill: Smashing the mould to achieve international success
Sunday Independent
What do you do when you have successfully built your brand and your business has reached saturation in your home market? The textbooks suggest you develop new products or you develop new markets.
Wisetek opens new California facility, creating 20 jobs
Irish Times
"The establishment of this facility highlights another milestone achievement for Wisetek in the continued growth and success of our US business," - Sean Sheehan, CEO of Wisetek.
Irish company brings virtual reality technologies to market
Business World
Volograms Ltd, a High Performance Start-Up with Enterprise Ireland that operates in the developing field of Augmented Reality and Virtual Reality (AR and VR) has secured its first seed investment of €600,000.
Brexit Advisory Clinic, Dublin
Minister Michael D'Arcy TD welcomes World Bank Group Visit to Dublin
Geoscience Ireland
Last week, Enterprise Ireland hosted a seminar on business opportunities with the World Bank. Jointly delivered by the Department of Finance and the Department of Foreign Affairs and Trade, the seminar heard from speakers from the World Bank Group (WBG) and from Geoscience Ireland member companies.
Queue-beating app Bamboo brings out its business edition
Silicon Republic
In recent months, the food-ordering start-up raised €500,000 in a funding round led by Enterprise Ireland and involving six angel investors.
AllinAll Ingredients new factory officially opened by An Taoiseach
BizPlus
AllinAll Ingredients' new facility at Rosemount includes a Pilot Plant which provides the infrastructure and scientific equipment which food scientists use to trial, develop and demonstrate new products.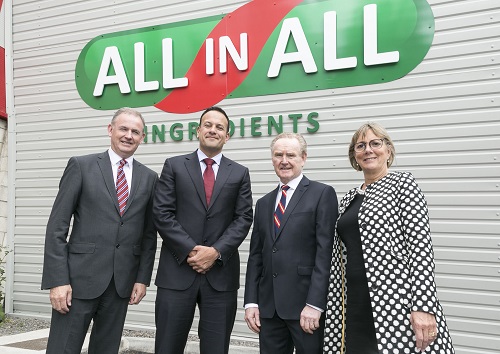 How partnering with the best multinationals helped make construction firm Ardmac world class #IrishAdvantage
With a focus on constant improvement, development and implementation of new and innovative ways of working, you would be forgiven for mistaking Ardmac for a start-up, rather than the experienced international construction company it is today.
Regtech: Beyond Compliance
Discover how finance companies are utilising regtech technology to look beyond compliance to meet the growing demands of regulation in our FREE white paper.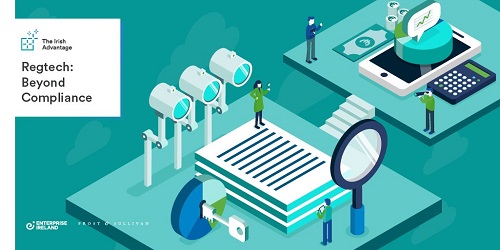 Some of the views expressed in this publication are those of our contributors and do not
necessarily represent the views of Enterprise Ireland.